L'Escala - Costa Brava >>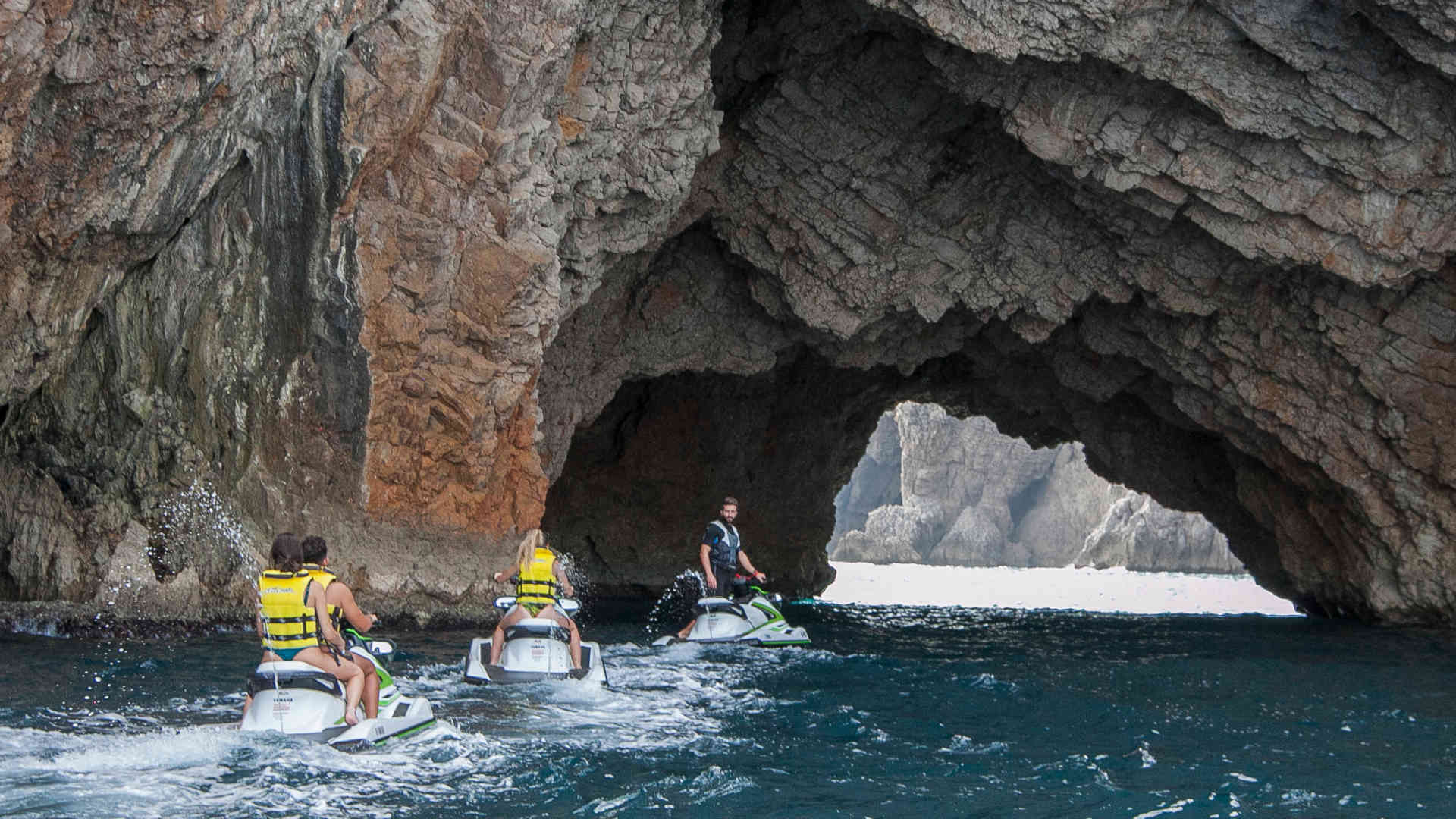 Drive a jet ski along the most spectacular corners of the Costa Brava and discover all its secrets with Jet Ski L'Escala. Adrenaline and beauty come together to offer you a unique experience in L'Escala.
Want to try what it's like to ride a jet ski at full speed? Right on the Riells beach of L'Escala you will find your destination. Enjoy your vacations on the Costa Brava and try one of the most fashionable water sports, you can't miss it! You can't miss it!